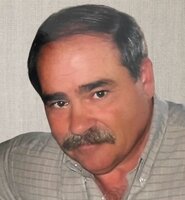 Jacob N. Kaelber Jr.

Jacob N. Kaelber, Jr.
Palm Beach, FL
Formerly of Poughkeepsie, NY
Jacob N. Kaelber, Jr. passed away on September 25, 2022. Born on November 11, 1948, Jake was born to Jacob N. Kaelber, Sr. and Rose Napolitano Kaelber in Poughkeepsie, NY. He grew up in Middletown, NY and graduated from Middletown High School class of 1966 and received a Bachelors in Marketing from Long Island University. He was the president and owner of United Insulation of the Hudson Valley, before retiring to Palm Beach, Florida.
Jake's happiness in life was in being a loving father to his only daughter, Elise Marie Kaelber. He was a loyal brother to his sister Patricia Paluszek and brother-in-law, Jack. He is also survived by his brother Henry and wife Nilda, nieces Kimberly Clark (Kevin, Aidan, Alex) and Kristen Price (Eric, Benjamin, Alex and Gianna) and nephews, Henry and Michael Kaelber.
Jake's cherished life memories include raising his daughter and traveling to Italy to meet his cousins, Gigi and Antonio Puteo. He was an avid car enthusiast and also loved fishing, swimming and boating in the Florida waters. Evenings spent with good food, friends and family brought him joy. Jake was a devoted friend, never losing touch with his friends from high school, often meeting over the years at Tony Boffa's in Middletown, NY. In his later years of life he made friends who were like family in Palm Beach. They created happy memories in appreciating the beauty of the ocean and the simplicities of life.Jake is remembered for his generous heart, quick humor and his appreciation for friends and family.
A remembrance mass and burial will be held at St. Joseph's Church in Middletown, NY on October 8th at 11:00 am. To leave an online condolence please visit William M. Gagan Funeral Home, Inc. at www.wmgaganfuneralhome.com