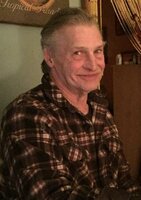 Philip H. Stroh Jr.
Philip H. Stroh Jr.
Bloomingburg, NY
Philip H. Stroh of Bloomingburg, NY passed away peacefully late in the evening of Tuesday, November 22nd 2022. He was 77 years old, and surrounded by 3 generations of loving family.
Philip was born on July 25th, 1945 to Philip and Theresa (Parrott) Stroh in Weehawken, NJ. He graduated from Hasbrouck Heights High School in New Jersey in 1963, after which he attended Rutgers University and graduated with a BA in Business in 1967. He was drafted into the Vietnam War in the same year, at which point he spent time in Fort Dix, NJ, Fort Lee, VA, and Fort Louis, WA. He was honorably discharged in 1968. For 19 years Philip was employed at the Mid-Hudson Psychiatric Center in New Hampton, NY, where he worked hands-on with patients as a treatment assistant. He retired in 2003, and was a 41 year resident of Orange and Sullivan counties.

Phil is survived by his wife, Doreen Hedrick-Stroh; three daughters, Jennifer Stroh, Alison Stroh, and Lauren Stroh; stepdaughter, Lisa Martinez; and his grandchildren, Devon Stroh and Maia, Jason, and Kira Gonzalez. He is also survived by his two older sisters, Jeanne Clow and Nancy Weston, along with many nieces and nephews. All who knew him well will remember Phil as intelligent, vibrant, and loving. A fountain of esoteric knowledge, Phil was always ready with a witty remark or interesting story. His wife would call him a "walking encyclopedia" because of his tendency to list off random facts or tidbits of trivia. He was an avid collector of coins and historical currencies, and also enjoyed spending time working with his hands. Phil had a green thumb and would spend hours outdoors tending to his vegetable and herb garden. When he wasn't doing yard work, he would be inside rooting for his favorite sports teams, the NY Mets and the NY Giants. Phil played baseball himself in his younger days, and never lost interest. A lover of gambling, Phil would take regular trips over the years to Atlantic City with his wife, which they would look back on fondly. Above all, Phil was young at heart, full of joy and curiosity well into his older years. He had an infectious sense of humor, a thoughtful and inquisitive mind, and a good heart. He will be sorely missed.
For all those who wish, visitation will be held on Monday, November 28th from 4PM to 7PM at the William M. Gagan Funeral Home in Pine Bush. The funeral service will be held the following morning on Tuesday, November 29th at 11AM in the same location. Burial will take place at the George Washington Memorial Cemetery immediately following the service. Memorial contributions can be made to St. Jude's Children's Hospital or any other charity of your choosing. To leave an online condolence please visit www.wmgaganfuneralhome.com